We have all witnessed the evolution of HR, moving from the department that manages personnel, training and payroll, to becoming a "business partner" that supports organisational transformation.
The focus has passed from the administrative tasks to becoming a strategic partner of the organisation, transforming HR processes and practices within organisations and the way they collect, store, use, and share information. HR processes are more efficient, data more accessible yet secure across multiple sites, meaning HR is more involved in business strategy.
This Personnel Today webinar, in association with business process automation experts Data Capture Solutions (DCS), looks at what it takes to transform HR from a technological standpoint and how to implement change at scale.
Editor Rob Moss is joined by human resource managers, Lucy Mackcracken and Ellie Huddleston from West Midlands Ambulance Service (WMAS) and Nick Scarff, managing director at DCS to discuss the move to digitise HR records and processes as part of their path to intelligent automation.
Lucy and Ellie have transformed their organisation's HR service from a paper-based system across multiple sites to a full-blown digital solution capturing process-ready documents, that automatically integrates with NHS systems. A first for the UK ambulance trusts, WMAS is pioneering transformational change at scale.
In this webinar, Lucy and Ellie discuss the importance of keeping a human-centric approach as well as optimising the organisation's HR Services. Watch on demand to find out:
How the right technology can help create an e-HR organisation focused on interconnecting people across multiple sites, adapting to changing needs;
How aligning needs to organisational goals can enable HR to facilitate an implementation strategy that works for everyone;
About the emerging technologies helping organisations manage their workforce, hire new employees, comply with regulations and handle HR data;
The secret of a successful transformation project;
Whether outsourcing is an option –  how to cope with the backlog of paperwork;
Leading and sustaining large-scale change.
This live webinar will include a live Q&A session where you can submit questions to our panel.
About our speakers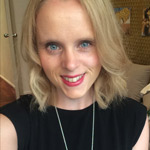 Lucy Mackcracken is a human resources manager at West Midlands Ambulance Service University NHS Foundation Trust. She leads a team of HR advisers who provide support to operational managers across both the emergency and non-emergency areas of the trust. Lucy has been project lead for the implementation of a digital document management system. She joined the trust in 2010 having successfully completed the NHS Graduate Management Training Scheme. Lucy holds a Masters in Human Resources Management from Middlesex University.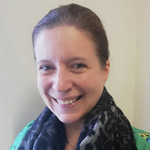 Eleanor Huddleston is also a human resources manager at West Midlands Ambulance Service University NHS Foundation Trust. Ellie has supported the implementation of the digital document management system, providing training and guidance to all staff, ensuring a successful transformation to digitise HR records and processes. She joined the trust in 2008 initially working as a workforce officer, supporting the development and maintenance of workforce planning processes and electronic staff records.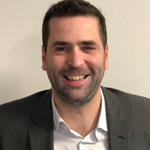 Nick Scarff is managing director of Data Capture Solutions (DCS), specialists in transforming back-office business processes to reduce manual workload, improve service levels and ensure compliance. Nick is responsible for cross-sector growth in the adoption of intelligent automation. Accelerating the pace of digital transformation in HR teams, Nick provides a series of building blocks that organisations can build on to automate business processes. DCS's HR customers include New Look, Rothschild Bank, Securitas, Macmillan Cancer Support, Shoezone and West Midlands Ambulance Service.