ON-DEMAND
We have all seen the stats. It's a candidates' market. The demands from hiring managers are acute – they need great hires and they need them now.
But when you need volume hires fast, how do you guarantee quality of candidate? How do you ensure your process is fit for purpose? What could you cut back and what is essential?
Talent acquisition professionals and hiring managers are facing unprecedented pressures and they need to understand which industry innovations they could you use to meet their hiring objectives.
This Personnel Today webinar, in association with recruitment process outsourcer PeopleScout, looks at how talent acquisition professionals and HR generalists can keep their hiring managers on-side, maintaining speed and agility without damaging quality of hire.
Personnel Today Rob Moss is joined by a panel of professionals with a wealth of experience in this area from organisations including Virgin Media O2, easyJet, the law firm Shakeseare Martineau and the Call Centre Management Association, together with James Chorley and Andrew Weston from PeopleScout. Full panelists' details are below.
Watch now to understand:
What the main drivers are for the candidates' market
What these mean for employers
How to avoid risking quality when trying to recruit fast
Strategies to maintain ED&I targets when talent pools are limited.
The 60-minutes webinar gives attendees a practical insight into the tools and methods used by employers who are recruiting large volumes of people.
About our panelists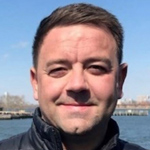 Mark Wright is customer services operations manager at Virgin Media O2, leading a team of around 135 FTEs in both the consumer and business functions. Motivated by developing people and seeing them succeed, he started on the phones within the business division, progressing to team manager after 10 months. Mark tries to work from the office as much as he can, but he manages a mixture of both office and home workers across his wider team. Previous roles include sales, care, delivery and complaint management in call centres at DSG.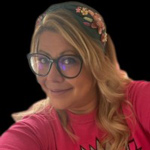 Helen Hay is head of talent and culture at law firm Shakespeare Martineau, part of the legal and professional services group Ampa. With 20+ years' experience working in HR roles, she is a talent attraction specialist dedicated to maximising the candidate experience and developing hiring processes that keep pace with business need. Helen – who has previously worked in the veterinary, construction and hospitality sectors – also leads Ampa's responsible business agenda, building on the group's culture of inclusivity and collaboration.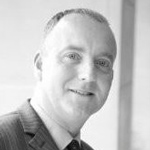 Andrew Weston is solutions director at PeopleScout. Over the past 25 years, he has helped more than 400 public and private sector organisations who hire high volumes of both temporary and permanent workers measurably transform their end-to-end recruitment processes.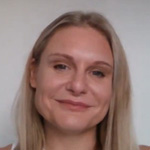 Kate Law is membership and learning director at the Call Centre Management Association, where she draws on her 20 years' experience in the contact centre industry in order to further support its members. Prior to the CCMA, Kate was the customer service director at Assurant where she was responsible for two contact centres and multiple outsource partners across Europe. Kate's experience also includes time working in the contact centres at Vodafone and Advantis Credit, and also working for contact centre recruiters and training providers.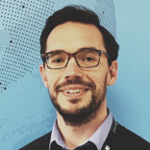 James Chorley is client relationship director at PeopleScout. An experienced RPO senior leader with excellent client, delivery and team management experience, James works for high-profile accounts within PeopleScout's portfolio. His role is to ensure a smooth and successful delivery of our RPO services to clients on a strategic and operational level. Working across the UK, he engages senior stakeholders, internal functions and external partners all to ensure a best in class experience is delivered.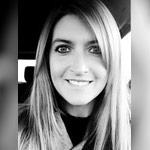 Alison Jackson is head of talent acquisition for easyJet. Leading all talent acquisition activities spanning volume recruitment (cabin crew, pilots), new hire (onboarding) and head office recruitment across Europe, Alison is recruitment professional with a passion for delivering top talent to the business. Having joined the airline in 2016 she's creative about how to raise brand awareness and reach reactive candidates. Thriving on a challenge, she works closely with business heads to deliver end-to-end talent strategies.