Available on-demand
Women of menopausal age are the fastest-growing demographic in the UK workforce, yet one in four will consider leaving their job because of the menopause, and 63% say that their symptoms have a negative impact on their working life.
For organisations committed to fostering a diverse and inclusive culture, not offering menopause support is no longer an option.
Organisations must help their people take control of their menopause journeys, not only to ensure they are leading the way in inclusion and wellbeing, but to also retain the wealth of experience and skills this demographic offers and to support them to thrive in their careers.
Taking place ahead of World Menopause Day, this Personnel Today webinar in association with Peppy discusses the impact of menopause on professional identity and on an organisation's bottom line.
Personnel Today HR and wellbeing editor Ashleigh Webber is joined by an expert panel of speakers including a leading menopause specialist nurse and a people director at a major broadcaster to discuss the impact menopause has on women's working life and the support employers can offer.
Discussion topics include:
Why women are rethinking and even rebuilding their professional identities due to menopause
The changing landscape of conversations around menopause, and how to start the conversation in your workplace
How employers can empower their people during the menopause transition
What organisations can gain from offering menopause support – including productivity, employer branding and talent retention
This free, 60-minute webinar will include a live Q&A session where attendees will have a chance to ask our expert panel questions.
About our speakers

Louise Minchin is a well known journalist, TV presenter, and published author. She presented BBC Breakfast the UK's most popular morning programme for 20 years. She is passionate about the mental and physical benefits of sport, and is an accomplished endurance athlete having competed in the GB team for her age-group in triathlon in world and European championships. She has spoken openly about how menopause has affected her at work and is committed to breaking down the taboos associated with it to help others.
Trish Halpin is an award-winning journalist, broadcaster and coach.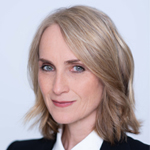 She is the founder and co-host of the podcast Postcards From Midlife, which has achieved more than 1.5 million downloads since it was launched in 2020. A former editor of  Marie Claire, Red and InStyle, she is also a contributor to The Daily Mail, The Daily Telegraph and Good Housekeeping.
Kirstin Furber is the people director at Channel 4 – the first major broadcaster to introduce a comprehensive menopause policy two years ago.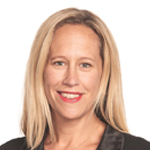 Kirstin has held a number of senior people roles including Kantar, Twentieth Century Fox, Discovery and BBC Worldwide. Her resource site has been developed specifically to support leaders looking to create a human culture where everyone can do their best work to drive transformation and growth.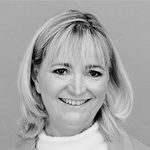 Kathy Abernethy is director of menopause services at Peppy. She is a founding member, trustee and past chair of the British Menopause Society (BMS). As a registered BMS menopause specialist with a Masters in Community Gynaecology and Reproductive Healthcare, Kathy leads an award-winning NHS London menopause service and has a private menopause clinic in South West London. Kathy raises awareness of the impact of menopause and connects people to personalised, expert-led menopause support.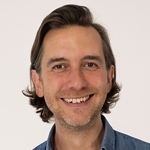 Max Landry is co-founder and co-CEO of digital health platform, Peppy. Before launching Peppy in 2018, he co-founded and served as chief executive of The Conversation and prior to that he was managing director of Paperstone, one of the first online suppliers of office products. Max is driven by his ambition to make personalised, expert-led health support available to everyone, regardless of job role or salary.