We round up some of the latest appointments in HR.
New face at the table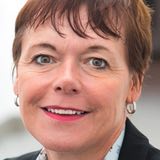 The Big Table Group, operator of restaurant/bars Las Iguanas, Bella Italia and Cafe Rouge, has appointed Debbie Moore as the company's new HR director. Moore has more than 25 years' experience in senior HR positions in retail and hospitality, having worked as head of HR at Arcadia, and HR director for companies including the Post Office, Spirit Pub Company, The Restaurant Group and GLH Hotels – where she worked with Big Table Group CEO Alan Morgan. She has also worked at Prezzo, and, most recently, Boparan Restaurant Group.
Morgan said: "Debbie is a customer-focused HR Director with a wealth of experience across the sector, and a great ability to bring out the best in people."
Last year, the Big Table Group announced its intention to open 50 new restaurants and refurbish 70 sites over the next three years, creating 1,250 new jobs in the process.
---
Chicago-based strategist
Global leadership advisory firm Russell Reynolds Associates has appointed Renée Bell as chief people officer. Bell rejoins the firm to further align its people strategy with its business strategy and focus on attracting and retaining diverse talent. She will lead the global people team helping to cultivate talent to strengthen and deepen the organisation's inclusive culture. She is based in Chicago and will serve on the firm's senior leadership team.
Managing change
"Renée returns to us with her deep background in human resources management and broad focus on developing talent," said Constantine Alexandrakis, the company's chief executive officer. "She is an accomplished leader who will help us further strengthen the diversity of our talent bench to fuel our continued growth, emphasising how we develop and reward our people while attracting new talent."
Bell spent nearly a decade at RRA as the global head of learning and development and was instrumental in leading the firm's professional development programs, diversity, equity and inclusion (DEI) efforts, apprenticeship, and more. Most recently, she was chief talent officer at Cornerstone Research, where she managed a global team responsible for talent and development.
---
Thirst for a new challenge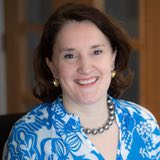 Britvic has announced the appointment of Elly Tomlins as chief people officer. Joining the company from Tate & Lyle plc, Elly has already joined the Hemel Hempstead-based soft drinks firm's executive committee.
Elly has extensive experience across HR in multiple industries, most recently as vice president of culture & people strategy and HR director of innovation & commercial development at Tate & Lyle. Prior to this, she held key HR and people roles spanning the hospitality sector, with Whitbread, and data-led technology, with Thompson Reuters.
Tomlins will be responsible for driving Britvic's people and culture strategy globally. The company will fully harness her expertise in developing engaging and progressive talent strategies, delivering innovative employee experiences, and building and scaling culture transformation. She said: "Britvic is a company I truly admire. I have been so impressed by its focus on healthier people, healthier planet and on creating a workplace that encourages collaboration, learning and development."
---
Ahead in the cloud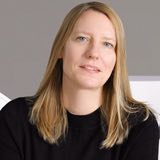 Otrium, the end-of-season fashion platform, announces the appointment of Anja Popp as chief people officer to spearhead the company's people-first HR approach.
With a background in psychology, Popp brings over 15 years' experience in the HR world, with previous stints at Uberall, King, Fujitsu and AMD informing her approach to a values-driven culture of work. She is a strong proponent of remote work and the home office. With Otrium embracing a cloud-based model of working, Popp is seen as a natural fit for the company. Otrium was dreamt up as a digital-first company with a global, inclusive mindset and moved its HQ to the cloud in 2021.
Milan Daniels, co-CEO and co-founder of Otrium said: "It was important for us to find a passionate and experienced leader who believed in the power of people and culture. We place great value on who we employ, and for a company growing as fast as we are, it's so important to get that right. We're building a truly diverse global team to achieve our goal of a flexible working model that works for everyone, wherever they are in the world, and we love that Anja champions the freedom that remote working can bring."
Popp added: "I love vision-led companies and Otrium's purpose to ensure all clothing is worn and create a more circular fashion industry is compelling. The company is growing fast, but has managed to maintain its strong values."
---
Fintech finessing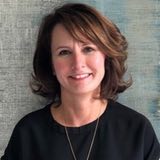 IG Group, a global fintech based in London, has appointed Barbara Duffy as its chief people officer and a member of the company's executive committee. A business leader with considerable experience in strategic HR, leadership development, business growth and transformation, Duffy brings over 25 years of experience to her role. Based in London Duffy reports to global IG Group CEO, June Felix.
"IG is in a significant period of growth as part of its global diversification strategy – and it was a huge attraction for me to join this dynamic, forward-thinking team now. As the company continues to implement its strategic vision, I am thrilled to be in a role where I can help optimise partnerships and the talents of our people to help achieve our market leading ambitions," said Duffy, who was previously in HR director and executive positions at Centrica, RWE Group and St James's Place.
Felix added: "Barbara's key strengths are leading people-related change and developing organisation-wide capabilities needed to execute strategy."
---
People-first position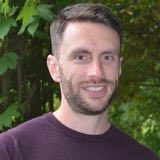 Multichannel marketing agency Retail Marketing Group, has selected Justin Rigden as head of people, to strengthen its senior leadership team at a time of rapid growth for the company, as it works alongside sister company Storey to provide end-to-end retail solutions. With more than two decades of experience in field marketing, Rigden was previously group operations director at Acosta and has worked across commercial, operational, and people functions. He said: "I have always been impressed by the authenticity of Retail Marketing Group's people-first culture. I am thrilled to now be part this dynamic team and privileged to be leading such an imperative part of our future growth. With my experience in delivering operational and talent development strategies I'm confident that this next chapter will bring success for the business and its team."
Latest HR job opportunities on Personnel Today

Browse more human resources jobs