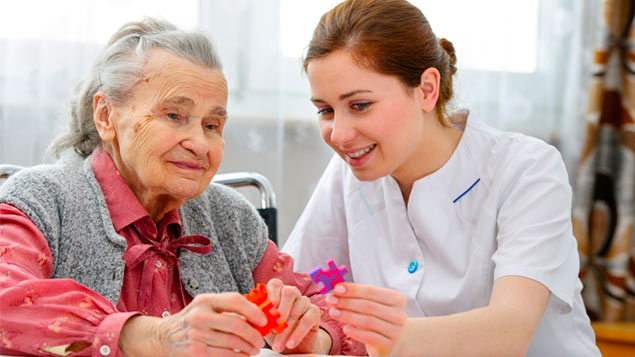 Employers are ready to increase staffing levels but their ambitions are being held back by political and economic uncertainty, new figures suggest.
With next month's general election looming, organisations' confidence in the economy has dropped to its lowest level since mid-2016, according to the Recruitment and Employment Confederation's latest JobsOutlook report, but more organisations were looking to increase the size of their permanent workforce than reduce it.
Three-quarters of employers indicated they had little or no spare capacity in their workforce. This increased to 84% in organisations with 250 or more employees.
However, half of employers said they were concerned about the shortage of candidates, compared with 48% a year earlier. The availability of candidates in health and social care, engineering, construction and technical roles was a particular concern.
Neil Carberry, Chief Executive of the REC, said: "This month's figures show that there is a great deal of potential in Britain's businesses, just waiting to be unleashed. With so many firms at or close to full capacity, it's no surprise that employers want to invest in their workforces.
"But it is uncertainty that is holding firms back. An incoming government should prioritise work by ensuring the two-way flexibility of the labour market is protected, allowing employers to recruit the staff they need while also protecting workers.
"Concrete measures like delaying changes to IR35, introducing an affordable two-year temporary work visa, or creating a Good Recruitment Taskforce will support employers and workers to make great work happen. By putting people at the heart of its industrial strategy, a new government can help employers to boost productivity and provide good jobs for people across the country."
Hiring intentions for permanent staff remained stable for the 600 UK employers who took part in the REC's August to October survey, compared with the previous rolling quarter. Forecast short-term demand fell from net +24 in July to September to +23 in August to October, while medium-term demand remained at net +26.
More employers had awarded pay increases to staff. Seventy per cent increased pay in the year to August-October 2019, up from 57% a year earlier.
Fifty-eight per cent had increased headcount in the past year, 12% had frozen recruitment and 12% had made redundancies.
Employers' level of confidence in the economy fell to a net figure of -34, which suggested that more employers felt economic conditions were worsening rather than improving this quarter. This was a three percentage point decrease from the previous rolling quarter.
Confidence in making hiring and investment decisions during this period fell to net -4.