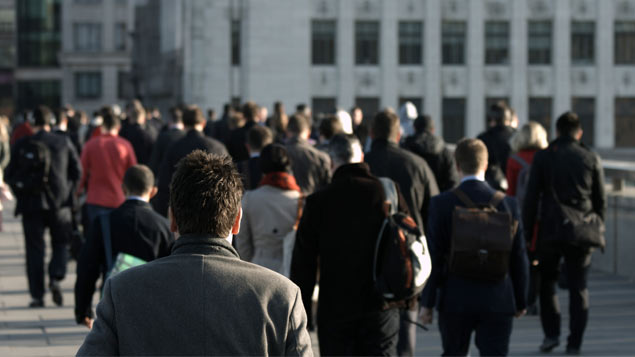 The number of job vacancies has continued to fall since early 2019, indicating that Brexit uncertainty is affecting employers' hiring plans.
According to the latest Office for National Statistics labour market figures there were an estimated 813,000 vacancies in the UK in July to September 2019 – 11,000 fewer than for the previous quarter (April to June 2019) and 34,000 fewer than for the previous year.
There were roughly 2.7 job vacancies per 100 employees across the economy in July to September. The accommodation and food service activities sector had the highest vacancy rate at 4.2 vacancies per 100 employees, while the lowest vacancy rate was recorded in the water supply, sewerage, waste and remediation sector (1.5 vacancies).
Tom Hadley, director of policy and campaigns at the Recruitment & Employment Confederation (REC) said this showed Brexit uncertainty had affected firms' hiring plans.
"Even now there's time to rule out a no-deal Brexit and help businesses create jobs and strengthen our economy," he said.
"For business to succeed we need people to come to the UK and contribute their skills at every level, especially in hospitality, logistics, and healthcare. Immigration policy must be based on what businesses need. We must ensure that measures are taken now to maintain both demand and supply."
Meanwhile, the employment rate fell unexpectedly in June to August to an estimated 75.9%, compared with 76.1% in the previous quarter. This drop was estimated to be around 56,000 jobs.
The ONS recorded the weakest annual increase in the number of employees since May to July 2012 – smaller than the annual increase for the self-employed. Since 2012, the annual increases for employees have generally been greater than that for the self-employed.
The estimated UK unemployment rate for June to August was 3.9% up from 3.8% in the previous quarter.
Employment rates for all age groups, aside from the under-25s, increased compared with the same period last year.
Annual growth in average weekly earnings was estimated at 3.8% for both pay including bonuses and pay excluding bonuses. All sectors apart from manufacturing saw pay growth of at least 3%.
Damian Stancombe, head of workplace health and wealth at consultancy Barnett Waddingham, warned wage growth would hit employers' bottom lines if it is not matched with increased productivity.
"This productivity risk is largely due to a widening chasm between employers and employees. While most employers believe levels of wellbeing in their organisation are high, only 19% of employees agree. This should be a real concern for employers; it's no use recruiting top talent if the resources are not in place to retain them," he said.
"Employers can take steps to avoid an 'us and them' environment in the workplace. If employees are regarded as internal stakeholders in the company, rather than assets, experience and performance will begin to improve. The more effort firms put into understanding employees and offering valuable support, the more likely we are to see productivity boosted."