Available on-demand – recorded on 23 February 2022
Tables have turned. The roles have revolved. For the first time in decades, candidates rather than employers have the upper hand in controlling their fate.
Those involved in recruiting new staff, whether it's the hiring manager or the professionals working in talent acquisition and HR, are facing candidates in the driving seat: prospective hires who are able to command more negotiating power when it comes to not only salary, but the entire package.
In the era of hybrid working, your next hire may also want to dictate where they work and when.
This Personnel Today webinar, in association with RPO specialist PeopleScout, provides insights into how you can succeed in the current candidates' market.
Editor Rob Moss is joined by deputy managing director of PeopleScout, Robert Peasnell, who shares a special market update, and an expert panel of talent acquisition professionals who will provide practical real-life advice from the resourcing front-line. See speakers below.
Attendees to this free 60-minute webinar  learn about:
The touchpoints that exist in the candidate journey – how many are you mastering?
The importance of workplace culture and employer brand
The impact of a candidate's market on diversity, equality and inclusion
The influence that the employer value proposition can have on employee experience.
Whether your organisation is currently recruiting niche hires, high volume or looking to build a friction-free resourcing model, this webinar will help you understand the challenges of the resourcing revolution.
About our speakers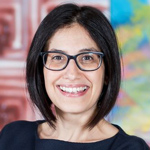 Vanessa Soames is director of early talent at the tech consultancy Cognizant. She has extensive experience of the early talent market in attraction, recruitment and development from in-house roles as well as building employer brands for clients as head of EMEA brand and attraction at AMS. She has held senior graduate recruitment roles at Barclays, Police Now and  KPMG. Attracting diverse talent has always been a key component of all her roles and specifically BAME recruitment, which was core to her role when she worked at Police Now. Vanessa has also served four years as a board member at the Institute of Student Employers.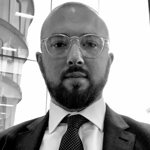 Simon Mawson is head of talent acquisition at Circle Health Group. He spearheads talent acquisition transformation at the UK's largest private healthcare provider, with a focus on talent attraction, EVP, automation, resourcing modernisation and candidate experience. Leading a team of 15 specialists who are responsible for all talent sourcing activities including talent pipelining, headhunting, referral generation and market mapping, he has a strong focus on resourcing  transformation to elevate Circle Health to become an employer of choice within the UK.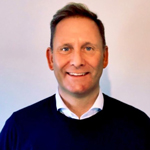 Stephen McCool is a senior talent acquisition executive at RSM UK, one of the world's largest networks of audit, tax and consulting firms. He has over 25 years' experience leading successful talent acquisition teams both in the UK and globally for organisations including CBRE, Sainsbury's, Emirates Airline, Network Rail and the BBC. Stephen is skilled in developing and implementing diverse resourcing strategies for in-house recruitment functions and working with external partners to meet business needs.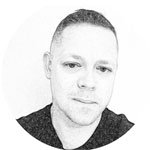 Craig Morgans is acquisition COE Leader at Direct Line Group. He is a multi-award-winning HR professional with a proven track record in developing and implementing HR strategy, being recognised as one of the 11 Most Influential In-House Recruitment Leaders in 2019, 2020 and 2021. He began his HR career as a personnel clerk with Yellow Pages. He assumed subsequent HR adviser and national resourcing consultant roles with the company before moving on to work in various resourcing roles for companies such as GMAC-RFC, Cadbury, LV=, Willis, Vodafone and The AA. When time allows, he follows Wycombe Wanderers Football Club and walking up the odd mountain.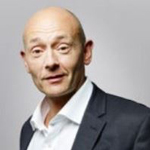 Robert Peasnell is UK deputy managing director for global RPO business PeopleScout. He is one of the UK's leading experts on recruiting experience, from RPO through to talent advisory, employer brand and candidate journey. His enthusiasm is catching and he loves to work on compelling employer brand experiences across the employment lifecycle. He leads PeopleScout's new solution ideas based on his curious, creative and client first approach. PeopleScout operates across many sectors and industries excelling in providing solutions to corporate enterprises and government.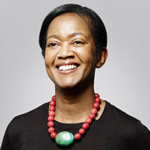 Paula Simmons is director of employer brand and communications strategy at advertising and communications agency TMP Worldwide UK.  With a background in PR and corporate communications, recruitment and employer branding, Paula role enables her to do what she enjoys most: delivering actionable insights and consultancy to clients across a range of industry sectors, nationally and internationally. In essence, helping them to understand, articulate and measure what makes them unique places to work. Alongside this, she also leads the TMP's work to help clients better understand and engage audiences from underrepresented groups.