Brexit will make it harder to hire well-qualified talent, research from the CIPD has found.

The latest CIPD/Hays Resourcing and Talent Planning survey found that almost three-quarters (72%) of HR professionals think competition for skills will increase over the next three years as a result of the UK's decision to leave the EU.
Almost two-thirds think it will get more difficult to recruit senior and skilled employees over the next three years, and 75% are already reporting difficulties hiring the right people.
The CIPD also discovered that those most likely to be in demand over the next 12 months would be professionals with leadership skills (58%), digital skills (54%) and commercial awareness (51%).
But despite the imminent hiring difficulties, only a minority of organisations are measuring return on investment (ROI) for recruitment. Just 16% said they measured ROI on recruitment activity, while 56% said their organisation did not calculate the cost of people leaving the business.
Claire McCartney, associate research adviser at the CIPD, said employers needed to "sharpen their focus on strategic recruitment and effective retention".
"Brexit, and its impact on the labour market, should act as a stimulus for organisations to focus their attention on building a stronger, more productive workforce, by staying alert to potential changes in their skill needs and being agile in their response," she said.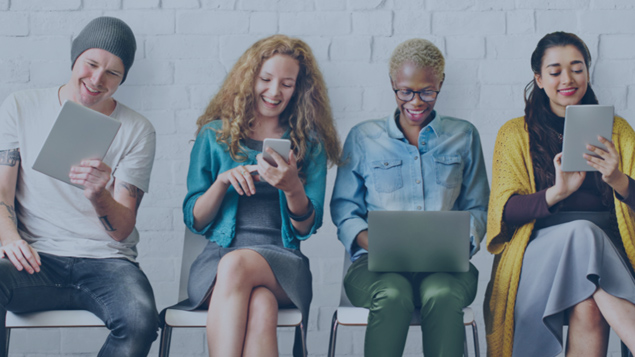 Monday 3 July 2017, 2:00pm
Luke Talbot and Nicola Matson contrast the investment made in the recruitment process with the money employers waste through poor onboarding and avoidable employee departures.
Register now
"However, they can't effectively do this unless they are measuring, evaluating and then strengthening their recruitment and talent strategies, based on a real understanding of their existing talent profile."
Employers would benefit from using simple forms of measurement such as tracking turnover rates, seeking candidate feedback and monitoring the performance of new recruits, she added.
The CIPD and Hays also found that increasing competition for talent is driving organisations to review their employer brand. Almost nine in 10 (89%) organisations said they have been making efforts to improve their employer brand in the last year.
However, more than two-fifths (41%) believe the length of their recruitment process has led to the loss of potential recruits in the last 12 months.
And while Brexit will have a significant impact on companies' ability to hire, automation is yet to pose a significant threat, the survey suggests. Almost two-thirds (61%) significantly disagreed or disagreed that technology had replaced some of the jobs in their organisation.
The CIPD also found that the number of employers offering apprenticeships has increased compared to last year, but that almost one-third felt the current education system was poor at equipping young people with the skills their organisation needed.
Hays' UK managing director Nigel Heap said: "Organisations need to have an integrated talent strategy in place to support a targeted and measured approach to recruitment."
"With the skills required for roles changing and an emphasis on strong leadership, digital and commercial awareness skills, providing professional development and training is key to improving retention and helping to fill skills gaps."