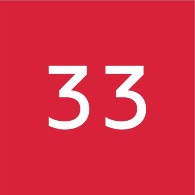 At the end of this month we celebrate the RAD Awards 2023, highlighting the most creative work in recruitment advertising. Here are the entries shortlisted for new category, the In-house Employer Brand Team of the Year, sponsored by ThirtyThree.
---
EY Employer Brand Team – Radancy
The EY UK and Ireland Employer Brand team is a team of creators who aim to share why EY is a great place to work. 2022 was marked by an abrupt change in hiring plans alongside an unexpected move to the hybrid space for employer branding initiatives. The team worked with agency Radancy to deliver multiple high-profile campaigns, helping EY recruit more than 7,000 new starters. In 2022 the team grew from six to 12 full-time employees, supporting the firm to be more cost effective in how it attracts talent.
It focused on three key areas of delivery: experienced hire, student recruitment and digital and social. For experienced hires it looked at widening its brand reach with non-traditional talent, delivering more than 20 social media campaigns, creating 25 new digital brochures, launching two new podcasts and 30-plus people stories. Student recruitment experienced a more insights-led approach to employer branding with a new video campaign called EY Unpacked. EY revamped its digital offerings to drive more opportunities through its careers website.
In the last year alone, there were more than 1.5 million visits to the EY UK careers website. To remain innovative, it enhanced its Watson Candidate Assistant for experienced hires, meaning it can better match candidate CVs to jobs using artificial intelligence. For students it has enjoyed high engagement levels with its chat function with seven live chats hosted, 913 questions and replies, 539 candidates subscribed and 211 candidates participating. To date, the team has helped recruit more than 7,000 new hires and the new model has generated savings of £1.5m in external creative agency spend.
---
HelloFresh
HelloFresh's employer brand team of four boosted its Talent Brand Index from 5.73 to 7.41 during 2022 – the first year it created a dedicated employer brand team. In order to prove the value of employer branding to stakeholders in the business, the team developed what it calls 'a recipe for success'.
During its first 10 months as a team, it successfully launched and expanded social media channels for career topics, a new career website design focused on enhancing the candidate experience for more than 2 million visitors per year, executed employee photoshoots across locations, created over 60 videos and video campaigns showcasing different teams and functions, and launched a career blog featuring more than 30 stories from employees across the world. The team also developed partnerships with vendors and freelancers to support its goals.
Winners will be announced on 26 January at the Grosvenor House Hotel in London.
As well as improving its Talent Brand Index score, HelloFresh managed a 371% increase in its share of brand voice. Visitors to its career website had a 13.45% conversion rate, which is twice the industry average. There was a more than 40,000 increase in followers during 2022. The employer brand team works closely with the talent engagement team and plans to further increase its impact in the coming months.
---
SAP Global Employer Brand Team
SAP's Global Employer Brand team's mission is to position the technology company as an employer of choice and empower all employees to be 'talent magnets'. The team is made up of 13 full-time employees and four working students/interns, spread across the globe and working remotely. In 2021, Sophie Bieber took over as global head of employer branding and restructured the team to become more strategic. The team is split into campaigns (providing advice to HR teams and senior stakeholders); content and community (developing branding for LifeAtSAP socials and brand ambassadors); and strategy (around SAP's employer value proposition).
In 2020, the team conducted some global research around the existing EVP using surveys, focus groups and data modelling. It discovered the EVP tended to be communicated via a standalone campaign rather than flowing through all candidate touchpoints. SAP worked with Havas People to help devise a new visual identity and create templates for different channels and use cases. The strategy team used LinkedIn Talent Insights data to understand its different target groups and localised assets for these locations. The campaigns team use these localised assets as part of their campaigns as well as sourcing authentic employee generated content for the specific location or business line funding the project.
In the first half of 2022, the campaigns team spent $500,000 of business-funded budget on 19 LinkedIn Sponsored Content campaigns, generating 12,683 applications, reaching a 63% net new audience, and influencing more than 702 hires for specific campaigns. LifeAtSAP channels account for 16% of traffic to jobs and 37% of applications. Over the same six months, job boards and aggregators accounted for only 13% of qualified candidates.
---