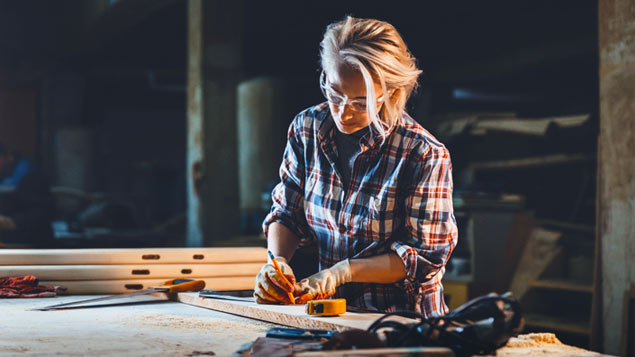 There has been a marginal increase in the gender pay gap for full-time employees over the past year, but it is narrowing across the workforce as a whole, new figures have revealed.
The gender pay gap for full-time employees was 8.9% in April 2019, according to the Office for National Statistics' Annual Survey of Hours and Earnings (ASHE). This changed little from 2018 when it was at 8.6%.
The pay gap for all employees barely changed, falling slightly from 17.8% to 17.3%, while the gap for part-time workers went from -4.9% in favour of women to -3.1%.
However, the ONS said the changes in the figures were not statistically significant, suggesting that little progress has been made in narrowing the pay gap.
Jon Boys, labour market economist at the CIPD, said: "On average, women now earn 91 pence for every one pound a man earns. However, women working in the finance and insurance sectors earn just 72 pence for every one pound earned by men.
"In contrast, women working in employment activities such as recruitment, earned slightly more than their male counterparts.
"While we must allow for sectoral differences, the rate of change is slow and it's likely to take years, even decades, before we see real, lasting change across all parts of our economy."
The pay disparity among full-time employees fell in seven of the nine main occupation groups, but widened by 2 percentage points among managers, directors and senior officials; and by 0.1 percentage points in the caring, leisure and "other service occupations" group.
The ONS said the increase in the pay gap in the managers, directors and senior officials group had an effect on the overall pay gap, but so did other changes in full-time employment profiles over the past 12 months.
In particular, the proportion of employees who held full-time jobs rather than part-time jobs (where average hourly pay is lower) increased more for women than men, while the proportion of women increased in sales and customer service, elementary occupations and plant and machine operatives – all of which have a lower than average hourly wage.
Almost eight in 10 (79%) occupations had a gender pay gap greater than zero, but the largest gender pay gap among all employees was seen among carpenters and joiners (44%) and energy plant operatives (41%).
Age was also a significant factor in the size of the pay gap. Although the gap for 18 to 39 year olds was close to zero, there was a 10% difference in hourly pay in the 30 to 39 years age group, coinciding with an increase in women working part time.
While we must allow for sectoral differences, the rate of change is slow and it's likely to take years, even decades, before we see real, lasting change across all parts of our economy," – Jon Boys, CIPD
Fewer women in their 40s and 50s were working full time in managerial or senior official positions, despite the average hourly rate of pay for these roles increasing for this age group.
Frances O'Grady, TUC general secretary, said the figures showed gender pay gap reporting was not addressing the issue effectively.
"Our economy is still stacked against working women. At this rate, it will take decades to close the gender pay gap," she told the Guardian.
"Government must pick up the pace. It's clear that publishing gender pay gaps isn't enough on its own. Companies must also be legally required to explain how they'll close them. And bosses who don't pay women fairly should be fined."
Increase in median earnings
The ASHE also revealed that median weekly earnings for full-time staff increased by 2.9% to £585 in April 2019. This represented a 0.9% increase in real-term earnings, after adjusting for inflation.
However, median weekly earnings in real terms were still 2.9% lower than in the peak in 2008 of £603 in 2019 prices, the ONS said.
The CIPD's Jon Boys said the increase worked out at just £190 per year, with the rate of growth "still nowhere near the pace we experienced before the financial crash".
The bottom tenth of earners saw the biggest increase in pay in percentage terms at 3.0% this year, while the top tenth received a 0.1% pay rise.
Nye Cominetti, economic analyst at the Resolution Foundation, said: "Pay growth for the typical worker in Britain returned close to pre-crisis norms over the past year, but this follows a disastrous decade meaning pay remains below pre-crisis levels.
"But there have been notable exceptions. Britain's lowest earners enjoyed the strongest pay rises last year as a result of another big increase in the national living wage. As a result, their earnings grew at least four times as fast as for Britain's top earners.
"The strong pay performance for the lowest earners – on both an hourly and a weekly basis – fully vindicates that ambition of both main parties for a higher minimum wage. But more work will be need to get everyone else's pay packets beyond where they were before the crisis."
Reward, compensation and benefits opportunities