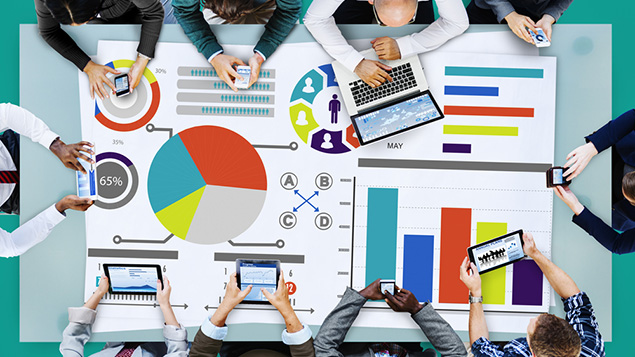 Interest in analytics is at an all-time high, with HR and recruitment professionals eager to use technology to provide a clearer picture of their business and their role in supporting it.
But despite this enthusiasm, many are still working out how best to use analytics on a practical level, from identifying who has the right skills to use the technology, to knowing what information is most useful.
Join Personnel Today for a webinar, in conjunction with software provider Broadbean Technology,to explore the challenges and benefits of incorporating analytics into your talent attraction strategy, right from implementation.
Getting results from recruitment analytics
This 60-minute webinar will explore:
The role of recruitment analytics in your business.
How to deal with the challenges and barriers of implementing recruitment analytics.
Asking the right questions when choosing an analytics solution.
How to use analytics to enhance recruiter and business performance, and implement effective business change.
Rob Moss, editor of Personnel Today, will be joined by a panel of experts on the webinar:
Andy Headworth has been in the recruitment industry for 25 years. He is the founder of Sirona Consulting. His knowledge and expertise has allowed him to successfully deliver projects, workshops and keynote speaking assignments around the world. Last year he was named by The Huffington Post in 'Top 100Most Social HR Leaders on Twitter' and '50 Most Popular Recruiting Influencers on Twitter' by ERE/LeadTail.
Dominic Barton, chief operating officer at Broadbean, was an early champion and co-creator of BDAS and CSP, two of Broadbean's enterprise solutions to make recruitment and sourcing simpler. Dominic has strong opinions about the ramifications of data and its impact on companies once it has been harnessed.
This will be an interactive discussion and the audience will be able to put questions to the panel. If you would like to submit a question in advance, please include it in the webinar registration form.
This webinar was originally broadcast on Thursday 6 October, 2:00pm BST