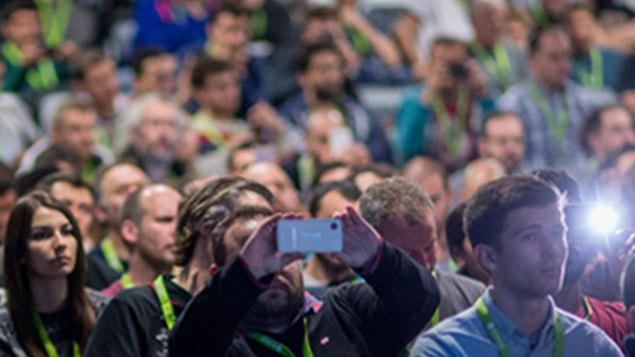 With an estimated 40,000 in-house recruiters in the UK and this number growing, a new event in September offers an ideal opportunity for them to come together, be inspired by world-class speakers, meet suppliers and network.
The inaugural In-house Recruitment LIVE! show takes place at the Business Design Centre in Islington, London on 7 September. Up to 1,000 delegates have already registered for the event.
In-house Recruitment LIVE! has been organised by the In-house Recruitment Network, the largest, most active professional network of in-house recruiters in the industry.
The network has already run a successful annual awards for in-house recruiters since 2012 and more than 100 other events and conferences, but this is set to be the most spectacular event of all.
"We wanted to bring together the growing army of in-house recruiters with the industry's finest suppliers available to them, and create an annual event," explains co-founder Mark Lennox.
"There are lots of start-ups in the sector that want to show off what their tools can do, and attendees can try them out in an informal and relaxed setting."
So far, around 40 exhibitors have signed up to showcase their systems, which include data analytics solutions, applicant tracking systems and support in building mobile career sites, among many others.
The free-to-attend event programme includes a host of exceptional speakers who are well known in hiring circles, many of them award-winners for their achievements in in-house recruitment.
Themes under discussion at the conference will cover everything from diversity challenges and gathering data-driven hiring insights, to measuring candidate experience and building a high-performance in-house recruitment team.
There will also be specific sessions looking at recruitment issues for tech start-ups, as well as those in the public sector.
All sessions are designed to be interactive and offer delegates high-value advice they can use back at their desks. Attendees can choose a maximum of four sessions they would like to attend when registering.
The multi-stranded programme reflects the increasingly diverse nature of the in-house recruiter's role, adds Lennox, through a combination of case studies and expert advice.
"In house recruiters have the crucial role of managing the recruitment process – whether direct or through agencies – so HR and line managers don't have to," he says.
"They're looking at employee referral systems, talent pooling, onboarding – all of this is in the hands of the in-house recruitment team. Many employers are bringing in skilled agency recruiters in-house rather than trying to manage the process themselves, particularly in areas where it's hard to recruit."
There is free Wi-Fi and dedicated working zones for those who need to keep on top of work during the day, as well as a post-event drinks reception.
The conference is free to attend but there are limited spaces available.