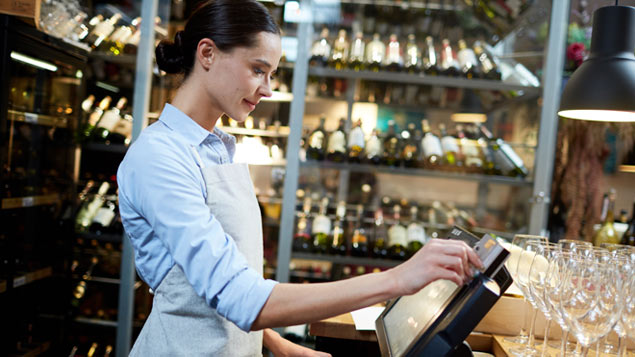 The youngest and oldest staff working in atypical ways, such as temporary work, are the most at risk of missing out on key workplace rights such as paid holiday, a payslip and the minimum wage, analysis has found.
One in 20 workers did not receive any paid holiday entitlement while a tenth did not receive a payslip, according to the Resolution Foundation think tank.
Despite HMRC identifying a record 200,000 cases of workers not receiving the minimum wage last year, the Resolution Foundation found at least a quarter of staff who were supposed to be earning within five pence of the national minimum wage or national living wage were in fact paid less than the legal minimum in 2018.
Lindsay Judge, senior economic analyst at the Resolution Foundation, said: "The UK has a multitude of rules to govern its labour market – from maximum hours to minimum pay. But these rules can only become a reality if they are properly enforced.
"Labour market violations remain far too common, with millions of workers missing out on basic entitlements to a pay slip, holiday entitlement and the minimum wage."
The From rights to reality report found workers in the hotels and restaurants sector were the most likely to miss out on their minimum legal entitlements. Around one in seven received no paid holiday entitlement and about the same proportion did not receive a payslip in 2016-2018.
Across all sectors, close to one in 10 workers said they did not receive a payslip. Workers under 25 and over 65 were the most likely to miss out on a payslip.
The childcare sector was the most likely to pay staff aged 25 and over below the national living wage, its analysis of the Office for National Statistics' 2018 Annual Survey of Hours and Earnings (ASHE) data found. This was followed by employers with staff in office work (31%) and leisure staff (27%).
Almost half of staff on zero-hours contracts and 40% of temporary workers did not receive paid holiday entitlement in 2016-2018, despite all categories of worker other than the self-employed being entitled to paid time off. Those aged 65 and over and those younger than 25 were the most likely to miss out on this right.
Despite facing a higher risk of labour market violations than any other age group, under 25s were the least likely to bring a claim for redress to an employment tribunal.
The Resolution Foundation recommended that the government prioritised investigations into labour market breaches in organisations like hotels and restaurants, where breaches appear to be more prevalent.
"The government's welcome proposal to create a new single enforcement agency should leave it better placed to tackle these labour market violations than the multiple bodies currently operating, as long as it's properly empowered and resourced," said Judge.
Neil Tonks, legislation expert at HR, payroll and analytics software provider MHR, noted that the growth in zero-hours contracts and agency work had coincided with an increase in non-compliance.
"The government must clampdown on unscrupulous employers who are violating the law by denying their employees their basic rights, and provide better education to the UK workforce on the importance of receiving and understanding their employment entitlements," he said.
In July, Theresa May's government announced proposals for a single labour market body, which would enforce minimum wage and holiday payments. A consultation, which closes on 6 October 2019, is currently seeking views on whether establishing a new single enforcement body for employment rights could improve enforcement for vulnerable workers and create a level playing field for the majority of businesses who are complying with the law.
Last week, Jeremy Corbyn said a future Labour government would create a ministry for employment rights, which would  include a "workers' protection agency".