Thursday 23 February, 2:00pm GMT
Research shows that the gender pay gap opens at the birth of a woman's first child and never closes again. Disparities in income persist even at the point of retirement, with the average pension pot of a woman at retirement less than half that of a man, according to Legal and General.
Closing the gender pay gap goes beyond ensuring fair and equal pay. Many businesses are now turning to their benefits strategy as a key tool for supporting the wellbeing of their female and non-binary employees, while empowering them to reach their full potential at work.
As the gender pay gap reporting deadline approaches, this Personnel Today webinar, in association with Peppy, will explore how organisations can help all employees to thrive at work by providing employee benefits that support them through every life stage – from starting a family to going through menopause – whilst navigating the current financial pressures in the anticipated recession.
Personnel Today's HR and wellbeing editor Ashleigh Webber will be joined by Peppy's Chief Nursing Officer and Director of Menopause Services, Kathy Abernethy, and a panel of specialists including Aviva's wellbeing lead Debbie Bullock and flexible working campaigner Ursula Tavender, for a discussion on:
The link between employee health and the gender and pension pay gaps
Your employee's health – physical, mental and financial – and how these factors are impacting the diversity of your organisation
The employee benefits and best practice HR, DEI and rewards & benefits teams can leverage to create a workplace culture for all employees to thrive
Register now for this event, which will feature a panel discussion and a Q&A session with our expert speakers.
About our panel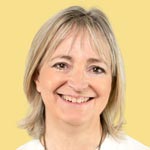 Kathy Abernethy is Chief Medical Officer and Director of Menopause Services at Peppy. Kathy is a founding member and trustee of the British Menopause Society. A registered BMS menopause specialist with a Masters in Community Gynaecology and Reproductive Healthcare, Kathy leads an award-winning NHS London menopause service and has a private clinic in south-west London.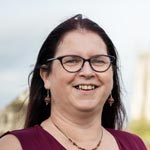 Debbie Bullock is the Wellbeing Lead for the UK and interim global Head of Diversity, Equity and Inclusion at Aviva. Debbie has led the [email protected] programme in the UK since 2018. Covering physical, mental, financial and social wellbeing, she's responsible for strategy and delivery of the award-winning programme that helps enable colleagues to perform at their best. In her interim role as DEI lead, she leads the insurance firm's inclusion agenda, supported by business area working groups and six employee resource groups.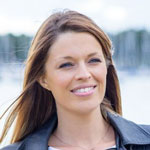 Ursula Tavender is Joint CEO of Flexpo, an organisation that aims to make work more inclusive through its events, flexible working consultancy and software that helps teams have better conversations about how to make flexible working work for them. Personal experiences of navigating a career she adores while recovering from an eating disorder, parenting young children and supporting her family through health challenges illuminated to Ursula the millions of talented professionals currently excluded from participating fully in the workforce. Ursula participates in influential government groups and campaigns for business change on the issues of closing the gender pay gap, flexible working and the future of work.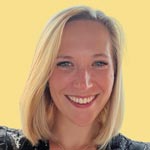 Ellen Atkinson has a passion for all things wellbeing, with a background in healthcare qualifying as a dietitian. Her early career was focused in healthcare consultancy, before pivoting into the world of HR. As an Enterprise Account Executive at Peppy, she has the privilege to meet with benefits, rewards, and HR leaders on a daily basis to share ideas and best practices on personalised healthcare at work.