Disability discrimination
Disabled people are protected in the workplace against direct and indirect disability discrimination, harassment and victimisation because of their disability. Disability discrimination legislation covers disabled employees, but also disabled job applicants in the recruitment process.
Under the Equality Act 2010, an employer has an active duty to make reasonable adjustments for a disabled person where its policies or practices, or physical feature of its premises, put a disabled employee at a substantial disadvantage in comparison with a non-disabled person.
---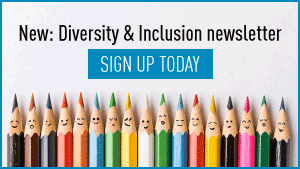 Personnel Today has launched a new email newsletter focusing on all aspects of diversity and inclusion.