While the use of online video outside the workplace continues to rise, many businesses are not using video to its full potential.
This Personnel Today webinar, in association with video platform provider Panopto, looks at creative ways in which video can be used to enhance company culture and solve HR problems.
Editor Rob Moss is joined by Sam Crumley, vice president of employee experience at Panopto, who will reflect on his previous roles in HR and L&D at some of the world's biggest blue chip companies.
Sam addresses some of the challenges many people professionals face on a daily basis, ranging how to effectively manage organisational change to how to best deliver 'Just-In-Time' learning at the point of need.
Seven ways video can transform your company culture (webinar)
He focuses on seven specific projects he worked on during his career and how, using his experiences with video at Panopto, he would now tackle these projects if he faced them again.
These real-world examples will showcase the role video can play in transforming company culture for the better. If you're tasked with finding innovative solutions for HR and L&D in your organisation, or you're tasked with boosting company culture, this is a must-see webinar.
Watch this free webinar and find out about:
real-world examples showcasing the role video can play in transforming workplace culture for the better
innovative, scalable and cost-effective solutions that tackle some of the most common L&D and HR challenges
the use of video in organisations beyond straightforward training and recruitment.
This live webinar will include a live Q&A session where you can submit questions to our speaker.
About our speaker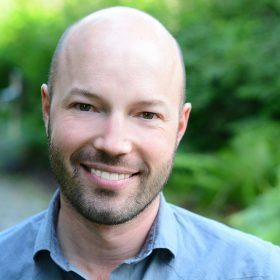 Sam Crumley is vice president of employee experience at Panopto, the fastest-growing provider of video software for training, teaching and presenting. In this role, Sam has broad responsibility for talent planning, recruiting, learning, compensation, HR administration and work environment. Before joining Panopto, he led the talent management consulting practice at PeopleFirm with a particular focus on talent strategy, HR transformation, performance management and HR technology. Prior to that, he was global manager for HR outsourcing at Accenture and has a background as a US federal agent.
This webinar was originally broadcast Wednesday 27 June 2018, 16:00 BST