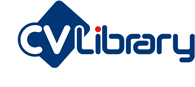 As we announce the finalists in the prestigious 2023 RAD Awards, which celebrate the best of the best in recruitment advertising and communications, we profile the campaigns shortlisted for the Candidate Experience award, sponsored by CV Library. 
---
AstraZeneca – Ph.Creative
Over the past three years, AstraZeneca has been on a journey to enhance the candidate experience from attraction to onboarding. This started with a discovery phase, where it surveyed thousands of internal and external candidates about their experience of the recruitment process. From this, it built a sentiment timeline across the candidate journey and was able to identify areas of strength and places to focus.
Its candidate experience (CX) strategy was built around four principles: Think Timing; Pass the Torch; People Matter; and Make Moments Matter. AstraZeneca hires more than 20,000 people a year, rejecting over 500,000 candidates, and the model includes more than 20 CX champions across the business who are the 'eyes and ears' for candidate experience in their area. The champions share data insights and feedback with their teams and deliver global CX projects.
This means the company has been able to enhance its CX data over the past three years and deliver a high-quality experience despite high recruitment volumes. CX has now become BAU – business as usual.
Successful candidates rated their experience at 4.66 out of 5 (compared with 4.2 in 2019), while unsuccessful candidates have increased their score from 2.9 to 3.51. Ninety-six percent of new employees are happy with their onboarding on day one, while 94% of hiring managers find the onboarding tools useful. Ninety-eight percent of new starters find the pre-boarding site useful.
---
DSM Personality Quiz – Symphony Talent
DSM is a global science company whose purpose is to create brighter lives for all. It wanted candidates to be able to understand the business and their prospective role in it from their very first encounter.
It launched a new careers website, incorporating the My DSM Personality quiz to help candidates find their fit. Users slide, twist, select and toggle their way through questions while haptic sounds and responsive animations guide them through. At the end, they are served up their 'DSM personality' in the form of a bespoke, branded, augmented reality filter. They can download their results and are directed to their dream career based on the outcome.
DSM developed a new candidate pack to send out, with simplified team descriptions, a 'culture compass' and another short quiz. An overview of all the personality types is provided, along with user-generated videos of DSM employees and even playlists of their favourite songs. The pack also includes interview hints and tips to help candidates prepare.
So far, the new approach has resulted in a 108% increase in the volume of applications received, as well as an increase in the quality of candidates. Across all channels there were 98 applications overall.
---
EY NeuroDiverse Centre of Excellence
Consulting firm EY launched its UK NeuroDiverse Centre of Excellence (NCoE) in January 2022, mirroring its hiring model in the US. Feedback from the hiring process showed that designing interview stages and testing for neurodivergent individuals is not enough. There were issues with job adverts and email communications; the process required a lengthy application; there was minimal transparency, and a static set of communications.
Winners will be announced on 26 January at the Grosvenor House Hotel in London.
A new approach asked candidates to 'choose their own adventure', using advanced automation via a new CRM system. Applicants select their preferred method of communication (eg. video, audio) and each touch point is presented in this style.
Automation allows EY to amplify the human element so the hiring team can spend more time with individuals in the process. In addition, there is a five-day 'superweek' where candidates learn about the company and EY can understand their skills.
EY discovered that its usual palette of black, grey and yellow was unsympathetic to neurodivergent candidates so created an infographic journey in a secondary palette for these applicants.
EY has reduced the onus on the candidate to request reasonable adjustments during the process. Offering a choice of communications styles also means EY can receive feedback in real time on what neurodivergent candidates prefer. Candidates have commented positively, such as "the colours are really helpful for me", and the fact that "this process and being in the NCoE is a bit different and we celebrate diversity".
---
Hello Fresh Candidate Experience 4.0
Hello Fresh is a global tech company that delivers delicious meals. In 2022 alone, its Candidate Experience Specialist (CES) team coordinated over 6,000 interviews, each one booked with a personal touch and achieving a 79% favourable candidate score. It divides this team into technical, commercial and executive recruitment specialists and the aim is to provide a personal point of contact at every stage for candidates, recruiters and other stakeholders.
Candidates receive personalised content to keep them engaged and to help them learn more about the company until they join. The process includes an introduction interview, a take-home testing stage where they fulfil role-based tasks, an interview with a technical hiring manager and then a final interview with senior stakeholders.
Two hundred HelloFresh employees have now completed their Licence to Hire training and the company is on track to have all employees go through the programme. The Licence to Hire programme has helped tech teams build their pool of interviews and reduce time to hire.
Using Starred, the company can gain an overall candidate experience score, gather feedback and get a Net Promoter Score on each stage of the process. There is a favourable rating of +75 for overall candidate experience, one of the best in the industry.
---
Nestlé Early Careers Recruitment – Cappfinity
The Nestlé Academy offers graduate schemes, apprenticeships, placements and internships to develop the skills required for the future of the organisation. It began working with Cappfinity in 2013 to move to a strengths-based approach to recruitment that would support its diversity and inclusion goals. Nestlé and Cappfinity redesigned the existing assessment process last year to ensure it was still measuring what matters for early talent.
It conducted in-depth analysis of the attributes needed for high performance within specific roles, introducing a digital assessment showing applicants these different personas and showcasing the company's Force for Good campaign. Candidates receive an online feedback report including their top two strengths, suggestions for improvement areas and future development opportunities.
Candidates are then presented with a job simulation so they can immerse themselves in a hypothetical project. This centres on the behaviours identified above, and the assessments are designed to visually showcase the Nestlé employer brand. The third stage is a virtual assessment centre with a strengths-based interview and challenge linked to the Force for Good campaign. Candidates receive a feedback report and are invited to offer their own feedback at each stage.
The refreshed process has delivered 7,127 eligible applicants; 4,713 passed the first stage; 1,017 passed the second stage; 386 attended the assessment centre and 95 offers were made. The Net Promoter Score for the new assessments is higher than for the previous campaign, and offers made to individuals in under-represented groups went up by 38%. Ninety-five offers have been made to individuals known to have the strengths to perform well at the company.
---