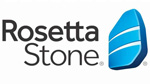 Digital transformation in learning is perhaps one of the most important issues affecting the skills and development of the working population.
More than 70% of L&D professionals worldwide say they are currently transforming learning in their organisations.
So, what strategies are being adopted, how are they being delivered and how is success measured? And what lessons can L&D professionals learn to make sure their digital learning transformation runs smoothly?
Digital learning transformation: why does it matter to employers? (webinar)
This free Personnel Today webinar, in association with language learning specialists Rosetta Stone, addresses these questions and many more.
David Perring from learning analysts Fosway Group and Huw Carter of Rosetta Stone join Personnel Today editor Rob Moss to discuss how to navigate a successful digital transformation.
They look at how the learning landscape has changed, at the impact of digital, mobile and video platforms and the best strategies to engage learners effectively.
Watch this webinar to learn more about digital learning transformation including:
How to understand your organisation's context for learning
Building the business case around your L&D transformation
How to plan your digital learning journey
Recognising the impact of the fourth industrial revolution.
This on-demand 60-minute webinar included a Q&A session for attendees of the live event to ask our speakers questions.
About our speakers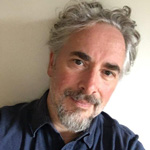 David Perring is director of research for Fosway Group. A learning professional for over 30 years, he has been at the forefront of innovation and has retained a passion for transforming organisational learning and performance. He explores the experiences of practitioners and suppliers to understand the realities of what's happening in corporate learning, what's inspiring change and what truly makes a difference. David's insight is drawn from the research he conducts for Fosway, but equally, his expertise is rooted in his own practical experience of continuously improving organisations' adoption of L&D solutions.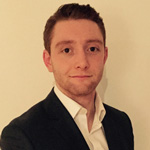 Huw Carter is language technology consultant at Rosetta Stone. He works closely with large corporations, schools, universities, non-profit and government organisations to help them design and deploy successful language strategies while helping them to have a clear understanding of the impact of multilingualism. He is a thought leader in digital learning and works hard to formulate effective strategies of how technology can truly enhance the learner experience. With a background in linguistics, Huw is a passionate proponent of multilingualism, believing that absolutely anyone can learn another language.