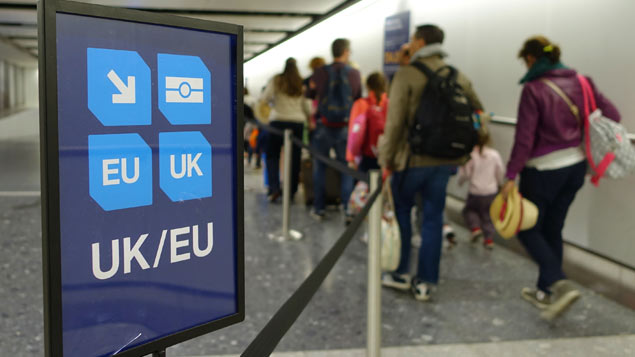 Anecdotal evidence is emerging that UK workers are losing the opportunity to gain or switch between jobs in Europe as Brexit uncertainties persist.
With the other 27 countries of the EU each drawing up their own rules concerning residence in the event of a no deal Brexit (still a possibility), the complexities involved may be giving companies an incentive to avoid hiring UK workers.
The Guardian this morning (15 November) quoted Laura Shields, spokesperson of lobby group Britain in Europe, who said that for employers, "no candidate is so special that you look at a pile of CVs and say: 'Hey, let's take a big risk with that one,'" adding: "This is what ending free movement into Britain means: barriers going up for Britons wanting to work in that enormous great market on our doorsteps."
According to the Guardian, across the EU, British citizens are now finding it harder to gain jobs because recruiters are unsure how future residence rules will pan out, whereas freedom of movement is the baseline for workers from France, Germany etc. The report concedes that plenty of workers have signed new contracts without a hitch, "but many say that three years of confusion and doubt among EU employers about the rights of British workers after Brexit are taking their toll".
The government's website details each EU nation's requirements but because of uncertainty over the nature of future relationships with each country the rules are fluid. DispatchesEurope, a website for international tech workers, has a useful guide to the present status of each nation's residence rules. It's bottom-line advice for UK workers in Europe is "to apply for a long-term residence permit sooner rather than later. Because they can take a while to get and unless you have one, it will be hard for you to reenter your country of residence should you, say, return to the UK for a visit."
How the UK regards EU citizens working in the UK including the level of bureaucracy they are faced with and how difficult they find continuing to work in this country, will all play a part in the eventual reciprocal arrangements.
The Guardian quotes one sales worker from the UK based in Germany who was struggling to find a new job: "Either they didn't respond at all, or it was an instant no," she says. "I'd never had trouble finding work in Berlin; quite the reverse. I had the right skills and experience. One company finally explained it couldn't accept candidates who needed a work permit. I said I didn't: I was still an EU citizen. I never heard back."
The latest Withdrawal Agreement, if enacted, guarantees British citizens (who are lawfully resident in EU member states) broadly the same rights as they have now, according to the Institute for Government. They can continue to live, work and travel (although these rights would cease after a leave of absence of more than five years). The same would apply to British citizens moving to the EU during the transition period, which is expected to end on 31 December 2020, but it could be extended up to December 2022. This is because freedom of movement would continue to apply during this time.
Importantly, these agreements would only apply to British citizens who currently live in Europe, or move there during the transition period, but not to British citizens who want to move after the transition has ended.
Under a no deal, UK citizens would become third country nationals.
Out of all three agreements, only the UK's agreement with Switzerland covers the rights of British residents in Switzerland (and vice-versa) in the case of no deal. But even with this there are uncertainties that may put off employers: The Swiss government would cap the number of residence permits (2,100) and short-stay permits (1,400) it would issue to UK citizens seeking work in Switzerland between 31 March and 31 December 2019. It is unclear what the cap would be for 2020.
Norway, Iceland and Liechtenstein are not in the EU but have freedom of movement as part of their EEA membership. Earlier this year the three countries agreed to reciprocate the UK offer to their citizens in the case of a no deal, so UK citizens currently living and working in these countries would retain broadly the same rights as they do now. However, those who moved there after 31 March 2019 are subject to national rules for third-country nationals, which for example, would make it more difficult to live in the countries for longer than three months without a work or study permit.
In many ways the uncertainty hanging over UK citizens working in Europe is a mirror-image of the position in the UK where many firms are unprepared for the imposition of new immigration rules once freedom of movement ends.