Ethics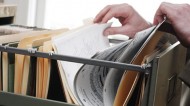 13 Aug 2013
Vestergaard Frandsen v Bestnet Europe and othersIn DLA Piper's case of the week, Vestergaard Frandsen v Bestnet Europe and others,…
23 Jul 2012
A week is a long time in politics. One might say the same of so-called "casino banking", and these last…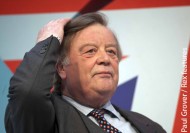 30 Mar 2011
The Government has issued guidance which sets out the measures businesses can put in place to prevent bribery, in preparation…
1 Dec 2010
Snow, ice and extreme temperatures continue to plunge the UK into chaos, meaning that HR and employers have more people-related…
4 Oct 2010
Could the Conservatives' ambition to create the "Big Society" boost employer-supported volunteering? Guy Sheppard explores the potential for linking the…
22 Sep 2010
Most of the Equality Act 2010 came into force on 1 October 2010 and employers need to make sure they comply with the changes to legislation….
20 Aug 2010
HR professionals are used to ensuring compliance and best practice around employment law, but are they aware of their organisation's…
9 Aug 2010
A round-up of HR-related stories in today's newspapers.Some of the biggest names on the British high street are at the…
28 Jul 2010
The government's decision to delay the introduction of the Bribery Act until April 2011 has been labelled "extremely disappointing" by…
7 Jun 2010
Join this live webcast with Michaela Wright, head of corporate and social leadership at First Direct; Paul Amadi, director of fundraising, NSPCC; and Neil Berkett, chief executive of Virgin Media. Drawing on First Direct's successful partnership with NSPCC they'll be discussing how business and charities can benefit from close collaboration.
7 Jun 2010
The Environment Agency has banned staff from taking most domestic flights and flying to cities such as Paris and Brussels,…
6 May 2010
The updated legislation includes new offences, so employers should prepare now for its implementation later this year.Bribery – the offer or…
15 Apr 2010
A Christian primary school worker who sued Devon County Council for religious discrimination has reached an out-of-court settlement.Jennie Cain, from…
22 Mar 2010
Some of the country's brightest women students are deciding against careers in the City, seeing it as unethical and offering…